How Many realtors in the US (by state in 2023)
If you're looking for a real estate agent in the USA, to sell your home or because you're seeking out a new property to buy or to rent then you might be interested in finding out how many real estate agents there are in the USA.
Perhaps you want to know the differences between a real estate agent and a Realtor? It can be confusing, especially for someone who's new to the property ladder or the industry in general.
In this piece, we'll discuss the number of real estate agents and Realtors in the USA, we'll also give you some thought-provoking US housing statistics and list the differences between real estate agents and Realtors so you're familiar with both. We'll go on to query whether there are too many real estate agents in the USA?
After all – if you're inundated with choice, it's often hard to make the best decision! Let's dive in.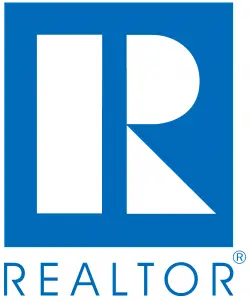 Interesting USA Housing Statistics
We'll begin by giving you an overview of some of the most interesting USA housing statistics from NAR.

• Home sales in the USA have consistently fallen in February, March and April 2022 to an annual rate of 5.61 million.
• Sales in the USA were down 2.4% from March to April 2022 (for the third month in a row).
• Annual sales from 2021 to 2022 were down approximately 6%.
• March 2022 saw an increase in pending house sales' contracts in the Northeast of the USA but fell in other areas of the country.
• In 2021, 65% of Americans own their own homes. In 2004, 70% of Americans owned their own homes. In 2016, 63% of Americans owned their own homes.
• The amount of single-family building permits in the USA is approximately 862,000 and this is rising but in 2005, it was significantly larger at 1.7 million.
• There are currently approximately 1.12 million housing units for sale in the USA.
• The average new build in the USA is approximately $385,000 which is almost the exact same as 2021, when the figure was £384,900.
• A third of all homes in the USA range between $50,000 and $175,000.
• The quantity of new homes acquired through conventional loans equates to approximately $470,000.
• The most affordable area to buy a home in the USA is Des Moines in Iowa.
• The national median cost of a home is $300,000.
• The average time a house spends on the market is approximately 66 days.
Real Estate Agents vs Realtors – What's the Difference?
You are not alone if you are unsure what the difference is between a real estate agent and a Realtor – is there even a difference between the two?  The main difference between real estate agents and realtors is that Realtors are members of NAR, whereas real estate agents are not.
Realtors are Real Estate Agents, but not all Agents are Realtors
It's important to note that Realtors are also real estate agents – the difference between the two is that Realtors are members of NAR, which is the National Association of Realtors (the largest national trade organization in the country), whereas real estate agents are not members.

Being a member of NAR means Realtors must adhere to certain criteria, and pay an annual fee, and lots of people buying and selling property may prefer to use a Realtor because of their adherence to a specific code of ethics.
The NAR is also a huge directory where members can find local offices, or other information, including MLSs, member counts, staff specialists, realtor email lists, and more.

Approximately half of all real estate agents in the USA are certified as Realtors. However, both real estate agents and Realtors must hold licenses, be educated and pass license exams to sell or rent out property on behalf of others. A real estate agent must also enroll in education courses and undergo pre-licensing training (approximately 60 hours of classroom time from an accredited college). They must also take a real estate license exam and meet the minimum score.
The NAR Code of Ethics
The code of ethics consists of 17 different points that make up the standards of professional practice that Realtors must abide by. For example, they must agree to only promote their clients' interests before their own, always use honesty and never exaggerate or misrepresent information about a property. They must also remain truthful when advertising a property and refrain from sexual discrimination or any discrimination based on race, color or religion.
One other small, yet still interesting difference between Realtors and real estate agents in the USA is that the word Realtor is always capitalized as it is a registered name. The words real estate agents do not need to be capitalized.
How Many Realtors are There in the USA?
According to the National Association of REALTORS® there are 1,525,755 licensed realtors in the USA, as of February 2023.
As we've already mentioned in the statistics section above, there are approximately 3 million real estate agents in the USA that hold licenses. Within that number, approximately 1.5 million are Realtors (and therefore members of NAR). The state of Florida has the most registered Realtors (216,675 members), followed by California which has just over 189,000 Realtors.
Number of Realtors by state
| | |
| --- | --- |
| State |   Count   |
| Florida |           216,675 |
| California |           189,236 |
| Texas |           148,609 |
| New York |             63,005 |
| New Jersey |             58,699 |
| North Carolina |             53,337 |
| Arizona |             52,648 |
| Illinois |             50,147 |
| Georgia |             45,854 |
| Pennsylvania |             37,439 |
| Virginia |             36,001 |
| Ohio |             35,960 |
| Michigan |             35,243 |
| Tennessee |             34,311 |
| Colorado |             28,339 |
| Maryland |             26,961 |
| Massachusetts |             26,133 |
| Missouri |             25,202 |
| South Carolina |             24,775 |
| Washington |             22,891 |
| Minnesota |             22,112 |
| Indiana |             20,537 |
| Utah |             19,813 |
| Nevada |             19,665 |
| Connecticut |             18,664 |
| Oregon |             18,215 |
| Alabama |             18,164 |
| Wisconsin |             16,610 |
| Louisiana |             16,588 |
| Oklahoma |             13,748 |
| Kentucky |             12,851 |
| Idaho |             11,562 |
| Arkansas |             10,640 |
| Hawaii |             10,263 |
| Kansas |             10,223 |
| Iowa |              7,966 |
| New Mexico |              7,499 |
| Mississippi |              7,413 |
| New Hampshire |              6,473 |
| Montana |              5,611 |
| Maine |              5,606 |
| Rhode Island |              5,482 |
| Nebraska |              5,454 |
| Delaware |              4,277 |
| West Virginia |              3,300 |
| District Of Columbia |              2,794 |
| Wyoming |              2,589 |
| South Dakota |              2,251 |
| North Dakota |              2,098 |
| Alaska |              1,928 |
| Vermont |              1,840 |
| Puerto Rico |              1,084 |
| Guam |                 590 |
| Virgin Islands |                 380 |
Real Estate Career – Does it Worth It?
Is Being a Real Estate Agent / Realtor a Good Career?
So, we can safely say that there are plenty of real estate agents and Realtors in the country, and it comes as no surprise because the role has a lot of perks! For example, it's a flexible role, it gives people the independence they want and there's plenty of opportunity to make lots of money. It's also relatively easy to obtain a Realtor and real estate license although don't be fooled – just because it's easier to obtain a license, it doesn't mean that the role doesn't entail hard work!
To be successful, a good Realtor or real estate agent must be dedicated and diligent. Additionally, a lot of people choose a career in real estate because of that flexibility mentioned earlier – it's the type of job that's ideal for someone who wants to work part-time. In fact, it's interesting to learn that the typical Realtor is a 54 year old white female who owns their own home and went to college. Even more interesting is that more females are Realtors than men (65/45%). As for income, the median gross income of Realtors in 2021 was $43,330. The average salary for a first year full-time real estate agent is around $84,000 (according to Indeed).
The Best Cities to be a Real Estate Agent in the USA
According to the Real Estate Training Institute, the following are the best cities to be a real estate agent – as the housing market is strong, the commissions are excellent and the overall quality of life is high:

• Los Angeles
• New York City
• Seattle
• Austin
• Ft. Lauderdale
• Tampa
• Denver
• Washington DC
Are There Too Many Real Estate Agents in the USA?
Many readers might be surprised to hear that there are 3 million real estate agents and Realtors in the USA (and potentially there are more unlicensed real estate agents making that an even greater number)! Perhaps that means there are too many real estate agents in the USA? After all, it's an attractive career as we've pointed out – so it is a popular choice.
It could be argued that there are too many real estate agents in the USA – there are more real estate agents than homes on the market! On average, there are around 500,000 houses for sale at any one time – yet as we know, there are far more agents operating across the country, making stiff competition between them.
Too Many Agents Can Pose a Problem
The bigger problem is that when there are too many real estate agents, any downturns can get worse which means big impact for the housing market. Here's what happens in this type of situation:
• House prices begin to rise.
• More and more people decide to opt for a career in real estate because of the potential to make money.
• The housing market eventually takes a downturn.
• All the "new" real estate agents, who have little experience, are unable to shift sellers' properties.
• Those unsold houses end up in a foreclosure situation.
• House prices continue to plummet.
• The situation gets worse.
So buoyant real estate agent numbers could potentially be disastrous – keep an eye on the market to avoid problems if you are planning to sell your home. Of course, for buyers with plenty of cash and small or zero housing loans, a downturn can be advantageous.
Conclusion
If you're considering a career in real estate, there is the potential to earn $thousands in commission, in addition to a good base salary. However, beware of the competition because there seem to be too many real estate agents and Realtors in the USA and there's a risk when the market takes a downturn. Do keep an eye on the facts and if you do decide on a career in the sector, you might want to consider becoming a member of NAR. The NAR code of ethics also gives potential buyers, sellers and renters added peace of mind. If you're a buyer or a seller looking to use a real estate agent or a Realtor, really the choice is yours, but it is wise to do some extra research before pulling the trigger.