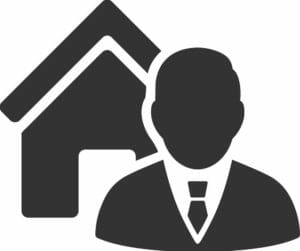 When you need a local or national quality realtor email list, you need a brand you can trust. With years of experience in market research, both locally and nationally, we have the right tools to equip your business with an all-in-one mailing list resource – exactly what it needs to succeed. Our cutting-edge realtor database is meticulously kept so it's always completely up-to-date and gives you all the correct contact details including names, telephone numbers and real estate agent email addresses. Obviously, when you need detailed information, you need to know you're using the right list. That's why our customizable realtor database is the most credible and accurate list you can get.
Contact the Right People, in the Right Area & Close that Deal!
Want to know who the right real estate agents in your local area are? With our Realtor Email List you get straight to the person you need to contact. We spend our time researching and capturing all the information you need, so you don't waste your time and you concentrate on what's important to you – growing your business and closing that deal!
Let Our Realtor Email List Work for You!
Why trawl through endless websites online trying to find the right realtor to contact? Many websites are outdated, lots of contact information is incorrect and why fill up your inbox with bounced emails? Our mailing list guarantees targeted results. We get those business leads for you, in seconds! Expect full contact information and the right people to contact – once the information is in your hands you can get on with what you do best, whether it's networking or selling your products.
Constantly Updated Mailing Lists with Brand New Effective Sales Leads!
We don't just provide you with one realtor mailing list, we are constantly checking, updating and maintaining our records so our data is always up-to-the-minute. That means new sales leads as soon as they happen! In fact, we are so confident in our realtor mailing list that we guarantee 95% accuracy. If more than 5% of your emails bounce back to your inbox, we'll make it up to you by replacing them.
More Brilliant Reasons why you should Choose the Realtor Email List!
I'm sure you can already see the benefits of using our Realtor Email List but here are some more great reasons:
• Number one realtor database in the United States, nationally and locally
• Easy excel spreadsheet format (or CSV or .txt) no training required, simply download via accessible link and get on with forming new relationships
• Instant download in moments
• Extremely affordable – guaranteed best price
• You own your list – once you download it, it's yours to do as you please
• A proven, effective B2B marketing tool
• You can see every realtor in the whole country
• Easy filters so you tailor it to your exact business requirements
• One-time fees – there's no contract and no tie-in
Ready to purchase your own unique real estate email list? Contact us now.
Looking for a Real Estate Agent Email List or a List of Realtors by State?
Covering 50 states and nearly 11,000 cities in the USA, our list of real estate agents database gives you thousands of guaranteed quality results. We promise completely up-to-date information including the newest realtors giving you peace of mind that you have everything you need to capture new leads and grow your business. We cover all the major real estate companies in the market – Keller Williams, Coldwell Banker, REMAX, Berkshire Hathaway, Century 21, Sotheby's and more.
Top Uses for the Real Estate Agent Email Database
One of the main reasons for using our reputable realtor database is to contact the right real estate agents for your business needs. Remember, professional realtors are under legal license which means they are available to represent those buying and selling across the country.
Real estate agents work on behalf of the buyer; they are responsible for keeping up-to-date with market conditions, for marketing homes and negotiating the best deals for their customers. Additionally, realtors need to keep their own business working to the optimum.
Armed with a variety of skills including being personable, able to manage the company accounts and understand property legislation a real estate agent's role is varied and busy. A professional realtor database helps to furnish realtors with additional marketing tools to support their role and the overall business. That's where our targeted email database makes the difference.
With an enormous list of prospects, we provide you with the emails, job titles and contact information that you need to help you grow sales and deliver 100% customer satisfaction. Use it for B2B marketing, to boost your own network or to showcase your business because our list delivers highly targeted information that is priceless when used correctly.
Be one of our Thousands of Satisfied Customers
We already have thousands of satisfied customers that use our data for marketing sales campaigns, growing their network or drawing down specific data from other realtor professionals. Use it for so many different things, for selling, for property management software, for loan management help – even for printing services and more! We want you to be our next satisfied customer.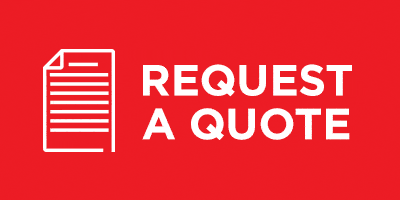 Proof that Realtor Mailing Lists Work
Did you know that up to 74% of consumers prefer receiving communication via email when it comes to commercial sales? We have access to research reports giving us this key information and it proves that realtor mailing lists work. Let us show you just how well our list can work for you. Email marketing is used regularly to showcase new products and to connect property buyers and sellers and rather than skipping over an advertisement, a targeted, personal, professional email is always preferable.
Current Database Not Working Hard Enough?
Whether you're an established marketer or you've just launched a brand new product, your database is the key to unlocking enormous sales potential. If your current list is not working for you, you need to readdress it. Perhaps your mailing information is out of date, maybe it's just not big enough yet – it can take months and years to develop a quality list. If you don't have an outstanding list of credible names, real estate agent email addresses and other necessary contact details, you're losing out. Using our Realtor Email List gives you a fully populated and quality database at the touch of a button.
Why waste time trawling through your emails trying to pull together your own database when you could be using that time to generate proper sales?
Click here to get your own realtor database now. In return, you'll receive:
• The ability to instantly generate specific targeted emails
• An opportunity of creating valuable relationships to leverage your business
• A chance to find brand new prospects
• The very best quality real estate agent email addresses and contact details, guaranteed correct and up-to-date
• A 95% guarantee of the most up-to-date information possible
So don't waste any more time, it's time to watch your sales double. Contact us now to get started.



How many real estate agents are there in the USA?
– according to the National Association of Realtors there are more than 1.5 million real estate agents in the USA. The count for each state is presented in the report below.
| | |
| --- | --- |
| State | Count |
| Florida (realtor list FL) | 213,963 |
| California (realtor list CA) | 211,708 |
| Texas (realtor list TX) | 146,940 |
| New York (realtor list NY) | 63,236 |
| New Jersey (realtor list NJ) | 61,257 |
| North Carolina (realtor list NC) | 54,788 |
| Arizona (realtor list AZ) | 54,372 |
| Illinois (realtor list IL) | 50,764 |
| Georgia (realtor list GA) | 47,068 |
| Pennsylvania (realtor list PA) | 38,680 |
| Ohio (realtor list OH) | 36,978 |
| Virginia (realtor list VA) | 36,445 |
| Michigan (realtor list MI) | 35,593 |
| Tennessee (realtor list TN) | 33,633 |
| Colorado (realtor list CO) | 29,062 |
| Maryland (realtor list MD) | 28,702 |
| Massachusetts (realtor list MA) | 26,810 |
| Missouri (realtor list MO) | 25,467 |
| South Carolina (realtor list SC) | 24,630 |
| Washington (realtor list WA) | 23,503 |
| Minnesota (realtor list MN) | 22,331 |
| Nevada (realtor list NV) | 20,688 |
| Indiana (realtor list IN) | 19,985 |
| Utah (realtor list UT) | 19,587 |
| Connecticut (realtor list CT) | 19,387 |
| Oregon (realtor list OR) | 18,813 |
| Alabama (realtor list AL) | 17,905 |
| Wisconsin (realtor list WI) | 17,325 |
| Louisiana (realtor list LA) | 16,238 |
| Oklahoma (realtor list OK) | 13,430 |
| Kentucky (realtor list KY) | 12,888 |
| Idaho (realtor list ID) | 11,603 |
| Hawaii (realtor list HI) | 10,546 |
| Kansas (realtor list KS) | 10,520 |
| Arkansas (realtor list AR) | 10,395 |
| Iowa (realtor list IA) | 8,072 |
| New Mexico (realtor list NM) | 7,553 |
| Mississippi (realtor list MS) | 6,994 |
| New Hampshire (realtor list NH) | 6,827 |
| Montana (realtor list MT) | 5,641 |
| Rhode Island (realtor list RI) | 5,528 |
| Maine (realtor list ME) | 5,442 |
| Nebraska (realtor list NE) | 5,319 |
| Delaware (realtor list DE) | 4,259 |
| West Virginia (realtor list WV) | 3,142 |
| District Of Columbia (realtor list DC) | 3,126 |
| Wyoming (realtor list WY) | 2,523 |
| South Dakota (realtor list SD) | 2,189 |
| North Dakota (realtor list ND) | 2,133 |
| Vermont (realtor list VT) | 1,892 |
| Alaska (realtor list AK) | 1,890 |
| Puerto Rico (realtor list PR) | 828 |
| Guam (realtor list GU) | 570 |
| Virgin Islands (realtor list USVI) | 369 |
Realtor Email List
Average rating:
2 reviews
May 12, 2019
The list met our requirements and the bounce rate was fairly low.
May 11, 2019
Good up to date list